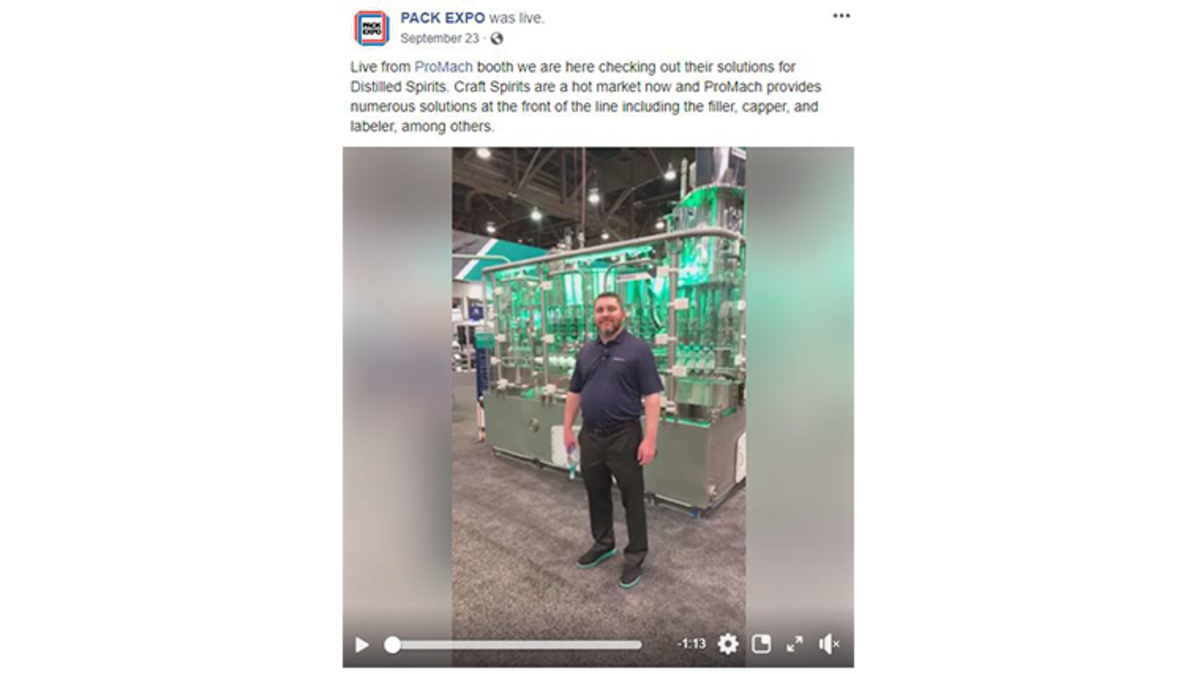 Reach our entire PACK EXPO Facebook Audience with one post.
Sponsor a 60-second Facebook Live spot on PACK EXPO's Facebook Page and gain access to over 11,000 PACK EXPO followers. The post will link to your company's social media account and your company's message will remain on the PACK EXPO Facebook page, accruing views and interactions even after the show has concluded. Proposed content for the post is due 30 days in advance for review and approval.
Posts will be scheduled for the following dates and times during the show, with two sponsors each day (6 total opportunities):
Tuesday, March 21

Wednesday, March 22
Thursday, March 23
Price: $1,000 each
---
SPECS:
Proposed content is due 30 days in advance for review and approval.
The content for Facebook Live is not a full script, but rather the overview of who is the onsite contact with contat number, on camera contact and general messaging for the post. Gabby Branch, PMMI's Social Media Manager will be reaching out prior to the show. PMMI will handle the filming and posting and will arrive at the sponsor booth 15 minutes prior to the assigned go-live time.