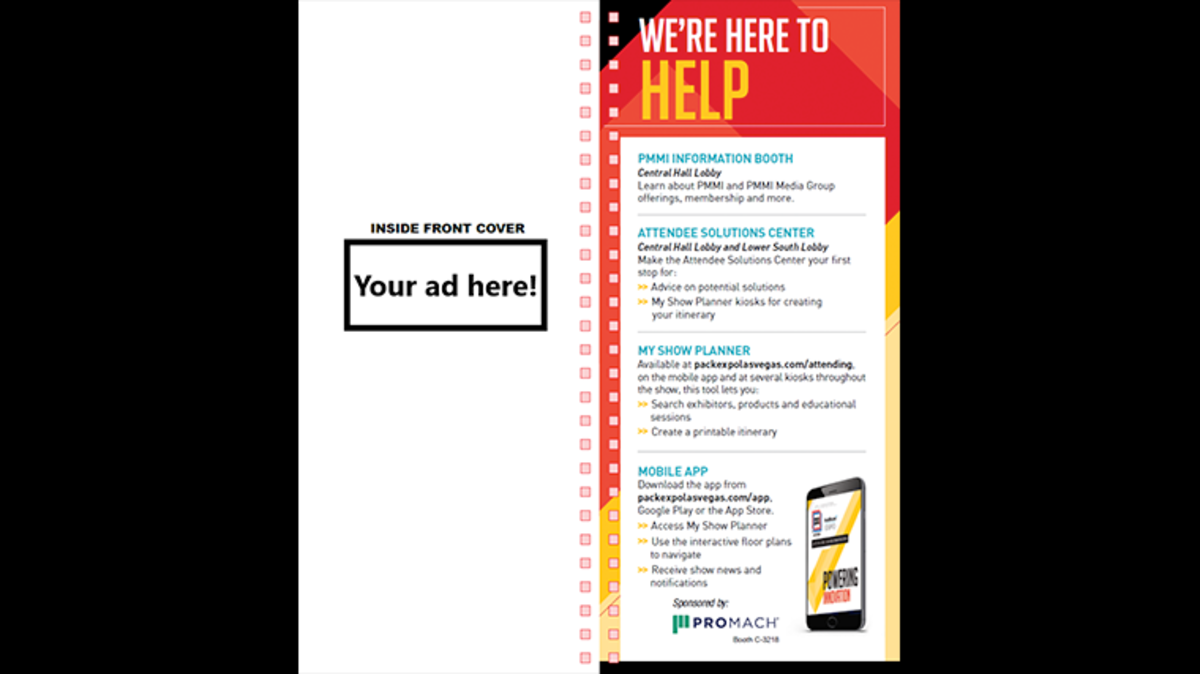 Feature your ad in the number 1 resource attendees use to navigate the show.
Your company's ad will be featured on the backside of the Show Guide front cover, a placement that surely cannot be missed! Show Guides are distributed at multiple locations throughout the Convention Center, including hall entrances and registration.
Price: $2,500
---
SPECS:
Trim Size: 4 x 9
Bleed Size: 4.25 x 9.25
Safety Margin of 3/16" from the Trim.