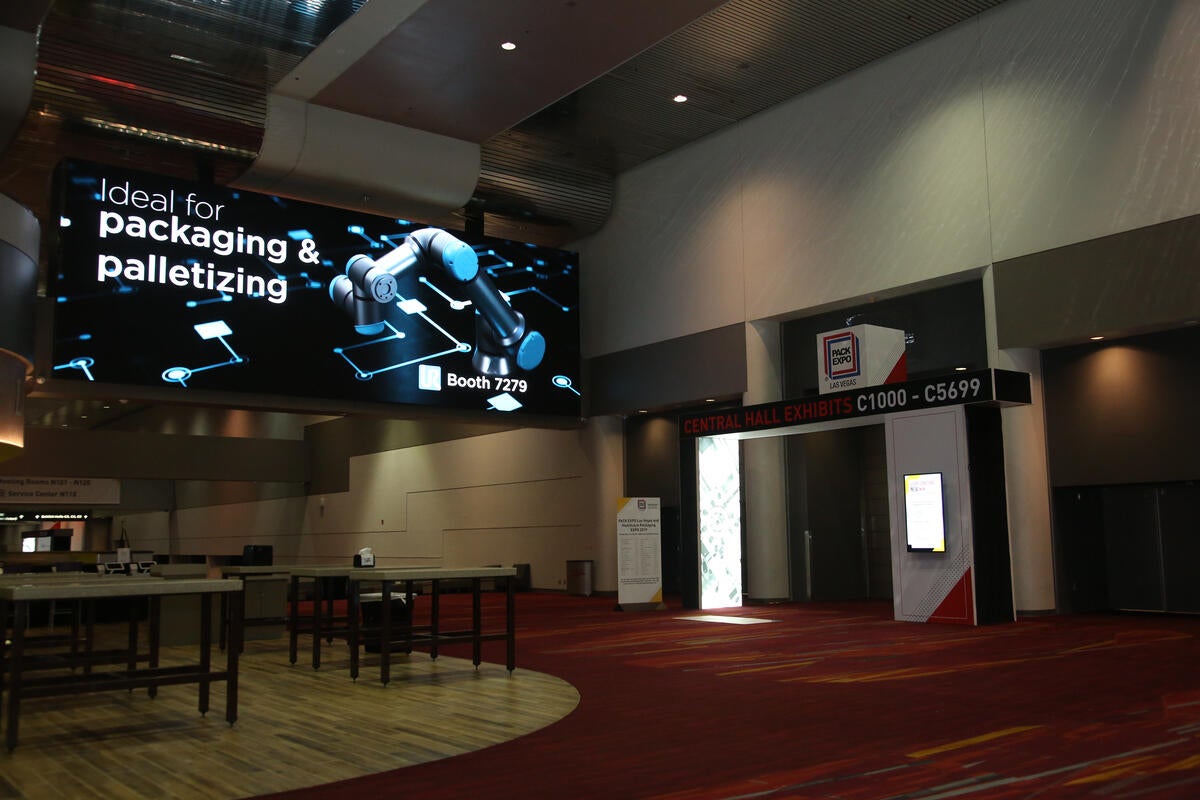 Your ad will greet attendees on their way to the show and as they walk through the door.
Sponsor a 10 second spot on the large video wall located in the Central lobby and a second location in the South lobby, and showcase your brand as attendees pass through on the way to their next stop. Your ad will also be featured on the same video loop that is played on all shuttle buses running to and from the Convention Center. Sponsor ads are featured in the loop at least once every 2 minutes.
10 opportunities available.
Price: $7,950
---
SPECS:
4 files:
-2560x896 resolution
-2560x768 resolution
-1920x1080 resolution
-4x3 resolution
60FPS or 30Fps - Pro-res 422 preferred codec - H.264 second choice
Video ad can be static or include animation/effects. No audio.