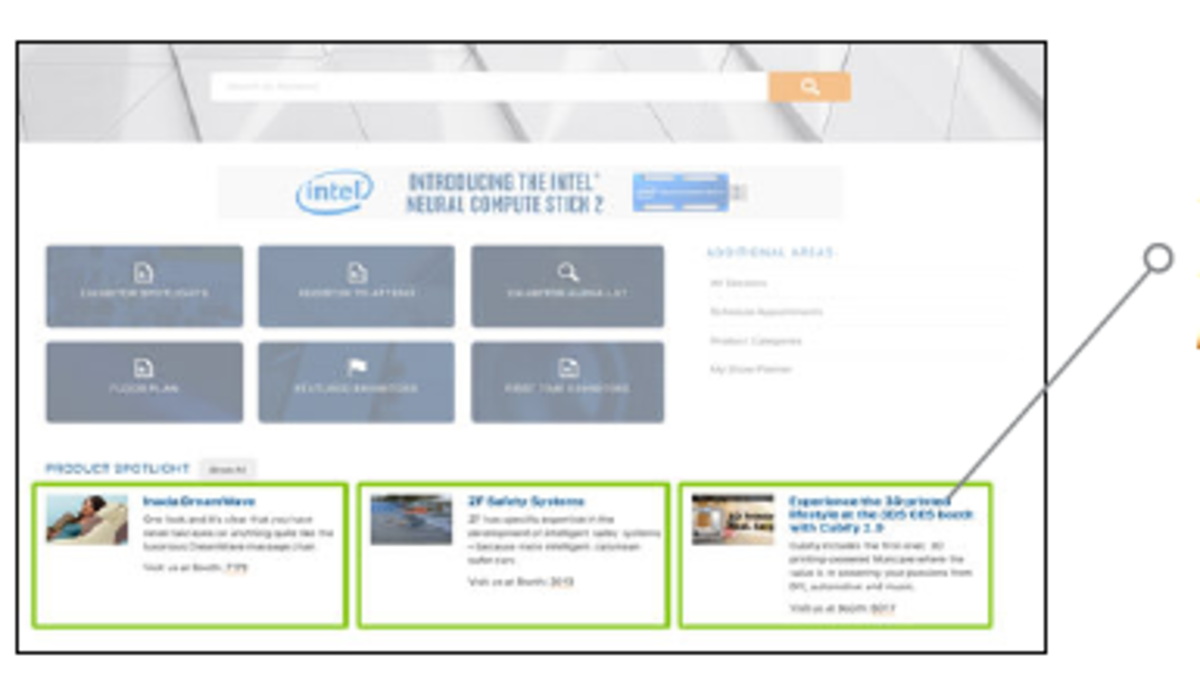 Upgrade your exhibitor listing with a Product Spotlight
Add an image or video of your product on the Exhibitor Directory Search Page. A live link will direct customers right to your company's listing, increasing more opportunity for your company and your brand.
This opportunity requires a Diamond Package Upgrade, and is available for purchase directly in the Exhibitor Dashboard.
Price: $500
---